When it comes to online learning platforms, two names are top-ranked always: Coursera and Udemy. These two learning platforms have massive popularity and an excellent reputation. They provide access to a range of courses and specialized programs for everyone in different fields.
But if you ask, which one is best and why? It can be quite a debate!
So, let us make these things easy for you and do a comparative analysis of both platforms. In this Coursera vs Udemy review, we will compare both platforms and their differences in terms of courses, pricing, features, user experience, instructors, customer support, and pros and cons of both platforms and ultimately choose the best one between them.
Let's explore both platforms and pick the right fit for you!
Coursera vs Udemy: Key Differences
| | | |
| --- | --- | --- |
| Parameters | Coursera | Udemy |
| Number of Courses | 6,100+ | Yes, they offer accredited certificates for courses |
| Certificate of Completion | Yes, they offer accredited certificates on courses | Yes, they offer certificates for paid courses, but they are not accredited |
| Price | Individual courses cost between $29 and $99 | Individual courses cost between $50 and $200+ |
| Quality of Instructors | Coursera courses are only taught by experts and industry professionals | Udemy courses are taught by anyone |
| Peer Interaction | Yes, in forums | Limited, mostly Q&A with instructors |
| Community Forum Support | Coursera offers community forum support | Udemy does not offer community forum support |
| Refunds | 14 days after payment | 30 days after payment |
What is Coursera?
Coursera is a global online learning platform with a range of courses in various fields. The thing that separates Coursera from other learning platforms is that it collaborates with well-known organizations and universities, thus, it assures high-quality courses in every discipline that are taught by professionals.
Apart from the specialized courses, Coursera is quite user-friendly as well. Just register, and you can browse through their thousands of courses, both paid and free. The video lectures, quizzes, reading materials, and final projects or exams are included in these courses.
One of the most appealing features of Coursera is its fully accredited certificates that are provided after completion of courses. Thus, Coursera not only provides skills but also qualifications that are recognized by employers.
Related: A Complete Coursera Review & 5 Reasons to Use Coursera
What is Udemy?
Udemy is also an online learning platform with an extensive variety of courses in almost all fields. Founded in 2010, Udemy has a massive catalog of over 210,000 courses.
Udemy lets instructors from all around the world create and offer courses. This makes it a credible marketplace for teaching and learning for millions of professionals and students worldwide; from experienced professionals to passionate enthusiasts, Udemy has something for everyone, either beginners or seekers pursuing advanced knowledge.
The vast selection of courses and its laudatory features make Udemy a valuable resource for e-learning.
Related: Udemy Review: Is Udemy Legit? 10 Reasons to Use It
Coursera vs Udemy: What is the difference between them?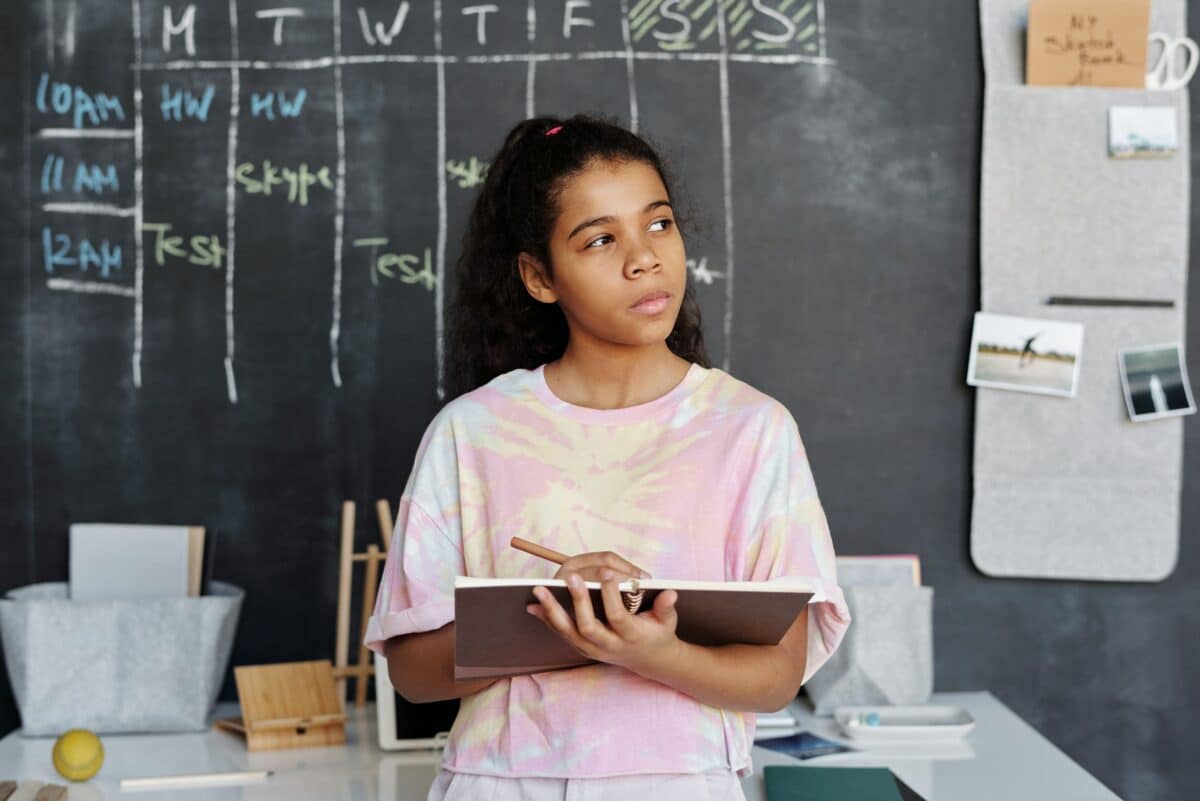 Although Coursera and Udemy both serve as comprehensive platforms, yet there are significant differences between them. Each stands at either side, and picking the best out of them might not be easy.
The differences come in terms of catalog, pricing, certifications, features & user experience, and customer support. So let's start our Coursera vs Udemy review and learn more about them each to reach our decision of which platform stands at the top!
1. Coursera vs Udemy: Courses & Offerings
When it comes to examining the courses and offerings of Coursera vs Udemy, it is clear that each platform caters to different learning goals.
In this aspect, Udemy stands powerful with its sheer variety. The platform offers a massive catalog of over 210,000 courses. It is like a marketplace where anyone can create and sell a course. Thus, this is why it has a vast array of courses on almost every topic.
Udemy courses typically focus on practical skills and offer a great deal of flexibility. This is why Udemy's courses are ideal for beginner learners looking to pick up new skills.
Coursera, on the other hand, is a great platform for academic learning and professional development. Though less than Udemy in comparison, their 6,100+ courses are created in partnership with top universities and organizations worldwide, increasing their value. The platform is not only valuable because of this reason, but also because of its individual courses, specialization tracks, and fully accredited online degrees.
As such, Coursera and Udemy both cater to different learning needs. In the course and offerings case, those who look for more options might choose Udemy, while those who prefer value and recognition more will head to Coursera.
2. Coursera vs Udemy: Pricing & Subscriptions
When it comes to pricing, Coursera and Udemy both adopt a different model. With Coursera, you get subscription-based models while with Udemy, you need to pay per each course. Let's discuss it more in detail.
Coursera has a structured approach where individual courses typically cost between $29 and $99 while most courses can be audited for free. In these free courses, learners get access to course materials for free. But here's the catch: for graded assignments and certificates, you will need to pay the cost for it or subscribe to Coursera Plus.
Coursera Plus, which is priced at $399 per year, allows unlimited access to courses, specializations, certificates, and more additional benefits. You can also obtain Coursera's full online bachelor's degrees from top universities by enrolling in the programs. The Coursera degree programs start at $9,000.
When it comes to Udemy, the platform allows the instructors to set their own prices for their courses. The individual courses can cost anything between $50 and $200+. When you purchase a course, you get lifetime access to the materials where you can learn without any deadlines. Udemy also keeps bringing sales and discounts to make learning possible for everyone.
3. Coursera vs Udemy: Certifications
Certifications are a significant aspect of online learning since without them, you cannot prove your accomplishments and show a testament to your knowledge. So our next feature to compare is certifications from both platforms.
The good thing is, that Coursera and Udemy both provide certifications upon completion of their courses. However, these certificates vary in the weight they carry.
Coursera certificates come from professional and academic settings since the platform is associated with top universities. These include institutions like the University of Pennsylvania, Stanford University, and Google, among others. This gives a significant amount of credibility and recognition to Coursera certificates. This is best for those who are looking to boost their professional credentials.
Furthermore, Coursera also offers Professional Certificates and MasterTrack Certificates. Professional Certificates are career-focused programs that are designed to help learners skill up or start a new career. MasterTrack Certificates are components of Master's programs that can be taken online, which pave a pathway to credit for a full degree.
Udemy also provides a certificate on the completion of all its paid courses. The thing that differentiates Udemy from Coursera here is, that these certificates from Udemy are not accredited. They are generated by Udemy and not the course instructors. Though they still prove the learner's commitment, but the seekers should not expect professional recognition.
So in essence, Coursera offerings carry more weight when it comes to certifications and professional recognition. However, if your primary aim is to learn new skills and get a document to prove your completion, Udemy's certificates will also serve the purpose.
4. Coursera vs Udemy: Features & User Experience
Now, let's compare them in terms of some paramount aspects: features and user experience. In this case, both platforms have their unique strengths.
Coursera is just like a traditional academic experience, which offers a structured format. They have specific start and end dates for their courses and deadlines for the assignment. This can be an advantage for learners who prefer a structured approach to their studies.
Coursera also provides interactive elements to make learning full of knowledge with peer assessments, discussion forums, and community learning, which can enhance the learning experience. Along with that, Coursera also offers mobile learning through its app, which makes it easy for learners to study whenever and wherever they can.
On the other hand, Udemy has a user-friendly interface that makes it easy to browse and find courses from its wide catalog. The platform has a user rating and review system that makes it easy for learners to evaluate courses' quality and value before purchasing them. The platform also supports multiple languages that enhance accessibility for learners from around the globe.
5. Coursera vs Udemy: Instructors
The quality and expertise of instructors are pivotal factors when choosing an online learning platform. Both Coursera and Udemy shine in this area, albeit in different ways.
Udemy stands out with its open platform, where anyone with expertise in a subject can create and sell a course. This results in a vast diversity of courses across numerous topics. Learners can find courses on niche areas and enjoy a wide variety of teaching styles. However, the quality of instruction can vary, so it's essential to check course ratings and reviews before making a purchase.
Coursera, on the other hand, collaborates primarily with universities and established organizations to create their courses. This means learners get access to high-quality content from recognized experts in their fields. The instructors on Coursera have often accomplished professors from prestigious universities or professionals from industry-leading organizations. While the range of topics may not be as broad as Udemy, the credibility and authority of Coursera's instructors are hard to match.
6. Coursera vs Udemy: Customer Support
Having good customer service and support is uttermost important for companies to maintain their reputation. Gladly, when it comes to customer support, both Coursera and Udemy have exemplary services when it comes to addressing users' concerns and queries. However, the level of support is where it varies between the two platforms.
Coursera offers an extensive Help Center and the ability to submit a ticket for personalized help. In addition to these, Coursera also provides a Learner Help Community where users can ask questions and share information. This platform has a supportive environment allows learners to learn from each other, potentially getting their questions answered more quickly.
Udemy also has a comprehensive Help Center, where users can find answers to frequently asked questions. For personalized assistance, users can submit a support ticket through the Help Center and typically receive a response within 1-2 business days. On the downside, Udemy lacks phone and live chat support, which could lead to delays in resolving the urgent issues.
6. Pros & Cons of Both Platforms
Every learning platform comes with its advantages and drawbacks, and Coursera and Udemy are no exceptions. Understanding the pros and cons of both can help you make a more informed choice.
Coursera
Pros:
Academic Rigor: Coursera's courses are more academically rigorous, offering a learning experience similar to traditional education.
Credibility of Certificates: Certificates from Coursera often carry more weight, especially in professional or academic circles, as they are conferred by recognized universities and organizations.
Structured Learning: Coursera's learning experience is more structured with specific start and end dates, which may be beneficial for learners who prefer a regimented approach.
Collaborative Environment: The platform provides options to interact with fellow learners and thus promotes a collaborative learning environment.
Cons:
Less Flexibility: The structured format of Coursera courses might not appeal to those who prefer learning at their own pace.
Higher Costs: Coursera's courses, especially those offering certificates, may be more expensive compared to Udemy.
Udemy
Pros:
Wide Variety of Courses: Udemy boasts a vast selection of courses across numerous subjects, providing more options for users.
Lifetime Access: Once purchased, users can access courses for a lifetime, allowing them to learn at their own pace.
Affordability: Udemy's courses are generally more affordable, making the platform more accessible for many learners.
Cons:
Less Academic Rigor: The courses on Udemy may not offer the same academic rigor as Coursera.
Certificate Recognition: Udemy's certificates, while valid, may not carry the same weight as those from Coursera due to a lack of external accreditation.
In conclusion, both Coursera and Udemy have their unique strengths and weaknesses. Your choice will depend on your individual learning needs, budget, and desired credentials.
Alternatives to Udemy and Coursera
This review of Coursera and Udemy points out both strengths and weaknesses of the platforms. Even though they are popular choices for online learning, it's still good to explore more options in the market where you might find a platform more suitable for you.
Here are some alternative platforms to look for:
edX, which is an initiative of Harvard and MIT, is known for high-quality courses from some of the world's best universities. It provides a wide array of subjects to choose from, flexibility in learning, and a certificate of completion. Like Coursera, it also offers a structured learning experience with course durations and deadlines.
A non-profit organization, Khan Academy is committed to providing free and quality education for anyone. It offers a range of courses in many fields, but it doesn't give certificates. Still, the platform delivers quality content that can promote professional development in passionate learners.
LinkedIn Learning is also a great resource for learning and professional development. With a monthly subscription, individuals can get access to their courses, complete them and showcase their learned skills on their LinkedIn profile.
Skillshare focuses on learning through projects and suitable for creative fields. If you're searching for a less conventional educational setting, this is a fantastic option. With a subscription model, you can get unlimited access to all their courses for a monthly or annual fee.
While Udemy and Coursera offer vast learning resources, other platforms like edX, Khan Academy, LinkedIn Learning, and Skillshare also provide diverse learning opportunities. Now it all depends on your interest and field to choose the platform more suitable to you.
Coursera vs Udemy: Which one is better?
As we have come a long way here after carefully reviewing each platform on different bases, it can be highlighted that deciding between Coursera and Udemy depends on your specific learning goals, preferences, and resources.
If you are seeking a more traditional academic experience, with courses from renowned universities and institutions and accredited certificates from a recognized university, then Coursera is likely to be a better fit for you.
On the other hand, if you prefer having a wide variety of courses to choose from, value the ability to learn at your own pace without strict schedules, and are looking for a more affordable option, then Udemy might serve your needs better.
Final Thoughts
In the Coursera vs Udemy tug-of-war, the winner largely depends on individual learning objectives and preferences.
Nonetheless, Coursera slightly outshines Udemy in certain key aspects. In the online learning world where learners seek quality education, getting courses from experienced instructors and coming from top universities is a big advantage. Additionally, Coursera courses are often more rigorous and in-depth than Udemy courses.
Upon completion of courses, the accredited certificates are a cherry on top that forces us their way. These certificates play a crucial role, and if they are recognized by well-known organizations, it is no less than a boon. They greatly enhance an individual's professional and academic profile.
However, this does not negate the benefits and strengths of Udemy. It is still a great place for learners where, every day, millions of students benefit themselves with their large number of courses.
Ultimately, the final choice between Coursera and Udemy is to choose the one that aligns with learning goals, preferences, and resources.