Everyone has surely been using Coursera to learn all the new skills, and then posting the certificates on their social media to ensure their credibility.
Coursera is undoubtedly one of the most powerful names in virtual education. It has made a reputation and become one of the prominent names for e-learning.
But if you're someone new to the name, the question arises, "Is Coursera legit?"
Don't worry, in this Coursera review, we will give every detail about the platform with complete clarity to help you out.
So, sit back and relax as we together find out if Coursera is actually legit or all smokes and mirrors.
What is Coursera and How Does it Work?
Coursera is a global online learning platform that offers many courses on different topics. The platform collaborates with well-known organizations and industries throughout the world to provide a large number of courses in every discipline.
Not just that the platform have so much to offer for everyone, but it is also very user-friendly too. You just have to register, and then you can browse through thousands of courses. After selecting one, you can start your learning process with just one click. You will find video lectures, quizzes, reading materials, and final project or exam included in these courses. Flexible deadlines help you to learn at your own pace.
The cherry on the top is their certifications. They add credibility like no other. They are granted after completion of courses.
But is Coursera authentic? Well, we will go through more details to make that decision.
Coursera Review: A Look Into Its Top Courses
Let's explore what Coursera has to offer its students in more detail.
With more than 5,800 courses, specializations, and degrees available, Coursera has a significant course selection. These include an organised learning path created by esteemed academics from renowned colleges and business professionals.
It has interesting courses which involve hands-on projects and peer-to-peer communication to create a comprehensive learning experience. Along with that, the content on this platform is easily accessible to students globally by providing subtitles in more than 30 different languages.
The fact that Coursera provides a customizable learning schedule is excellent. As a result, you may set your own pace for learning and fit education into your life rather than the other way around. When you finish a course, you receive a shareable electronic course certificate as recognition of your diligence and talent.
We emphasise in our Coursera review that it is a solid and beneficial platform for anyone looking to advance their knowledge or skills. Due to its extensive library, excellent material, and flexible learning environment, Coursera distinguishes out in the world of online education. Stay tuned as we analyse Coursera in greater detail.
Coursera SEO Course Review
Looking to master the art of Search Engine Optimization? Then look no further because this course is for you!
Coursera's SEO course, 'Search Engine Optimization (SEO) Specialization', is a fantastic place to start if you're looking for SEO courses. This course is prepared by the University of California, Davis, and is addressed towards beginners and intermediate learners.
For better learning, the course is divided into chunks called modules. Each module focuses on a unique SEO topic for example; keyword research, on-page, off-page, and technical SEO, etc. You will find this course different from others as at the end of each module, there are projects that will help you learn better as you will be utilizing your knowledge.
Every new SEO learner makes some common mistakes, and the teachers in course are vocal about it. They highlight those misconceptions, but also provide easy suggestions, through the comprehensive videos lectures and quizzes, to help you better rank your website in the search engine results. Along with all these perks, a major benefit is that you become a part of an active community where you can discuss ideas and answers to your questions. At the end, you get rewarded with a certificate just when you complete the course and it becomes a worthy addition to your professional portfolio.
Hence we find the 'SEO Specialization' course to be comprehensive, practical, and worth the commitment. You cannot find a more legit way to dive deep into the world of SEO. Now, let's move forward in our Coursera review.
Coursera Project Management Course Review
The 'Project Management Principles and Practises Specialisation' on Coursera is a top choice for anyone hoping to succeed in the field of project management.
Project management fundamentals, such as initiating, planning, executing, monitoring, controlling, and closing projects are covered in the course's many modules. Each module combines theory and case studies to provide a rich, engaging learning environment.
The course lecturers, all experts in their fields, deliver informative and interesting lectures. You talk to students from around the world in these online forums, which also serve as a forum for discussion.
You will receive a Certificate after successfully completing the course that you can show off to potential employers or members of your potential network.
In our coursera review, we give the 'Project Management Principles and Practises Specialisation' course high marks for its comprehensiveness, practicality and emphasis on real-world application. Indeed, it is a legitimate and successful technique to improve your project management abilities.
Let's hop on to the next course offered by Coursera.
Coursera Data Science Course Review
If you are looking for a data science course on Coursera, the 'Data Science Specialisation' course is a good place to start, specially if you are an individual looking forward to a promising start.
This course was created in collaboration with Johns Hopkins University, and it provides the learners a thorough introduction to the field of data science. This being a wide field covers many aspects, and so these courses include enough like techniques for data collection, analysis, and statistical inference as well as machine learning and data visualisation.
The lecturers' teaching methods are acclaimed for their accessibility and clarity, which makes even difficult ideas understandable. Additionally, the course offers a venue for debate and interaction amongst students, building a vibrant and interesting online learning community.
You will receive a Course Certificate once the course is finished, which you can show to potential employers or include in your professional portfolio.
According to this review, we found that the course 'Data Science Specialisation' provides comprehensive learning for the beginners wishing to start with data science. Anyone wishing to establish a strong foundation in this in-demand skill set should consider it as a viable alternative.Stay tuned for the next section of our Coursera review.
Full-Stack Development Course Review
Developers who are looking forward to learning more about web development, the course 'Full-Stack Web Development with React Specialisation' on Coursera is a fantastic choice for them. For this course being created in collaboration with the Hong Kong University of Science and Technology, it provides a thorough introduction to full-stack development, covering HTML, CSS, JavaScript, and React.
Each segment of the course is devoted to a certain part of full-stack development and has a modular architecture. This method makes sure that students can handle the subject's complexity in manageable chunks. At the end of each module you will find practical tasks to ensure that you apply what you have learned so far.
The professors who are teaching the course, are known for their transparent teaching methods and for creating engagement, this makes the subjects simple to understand for everyone. If the course does not solve the queries of the participants, they also have access to the online community where they can exchange information, share ideas and ask questions to learn from each other in an interactive online learning environment. 
And once you successfully complete the course, you will be awarded a course certificate, that you can upload on your LinkedIn or any professional portfolio.
Let's continue with our Coursera review in the following part.
Cost of Coursera Courses
Individual Fees/ Subscription Models/ Certification/ Financial Aid Option
It is important to remember that Coursera offers only a number of payment ways to facilitate various learning needs and financial restrictions when it comes to the expenses of its services.
On Coursera, individual courses typically cost between $29 and $99, while some may cost more depending on the course's subject matter and the university that is providing it. These individual prices include a completion certificate and unlimited access to the course materials.
Additionally, Coursera offers Coursera Plus, a subscription-based program. Subscribers to Coursera Plus receive unrestricted access to more than 3000 courses, specializations, and professional credentials for a one-time price of $399 per year. It offers excellent value for students who desire to take several courses in a year.
The opportunity to receive a professional certificate or a degree is another significant aspect of Coursera's pricing structure. These programs, which are provided in collaboration with prestigious institutions and top businesses, can cost from a few hundred to a few thousand dollars, but they offer a more thorough education and have more value on the job market.
Lastly, Coursera is dedicated to ensuring that everyone can access education. As a result, it provides scholarships and financial aid to students who cannot afford the tuition. Learners must submit an application that includes information about their financial situation and how the course will assist them advance their careers.
Coursera Plus Review
An intriguing component of the Coursera platform that offers an annual subscription option is called Coursera Plus. Unlimited access to more than 3000 courses, specializations, and professional credentials is available to subscribers for $399 annually. Coursera Plus is a feasible and affordable option if you're a voracious learner passionate about information across various areas.
The versatility of Coursera Plus is what makes it so attractive. Without the restrictions of specific course fees, it enables customers to investigate various areas of interest. Starting a course and then deciding it's not for you is simple, and switching to a different course won't cost you anything extra. For individuals who are still pursuing their areas of interest, this flexibility can be really helpful.
Moreover, for professionals looking to reskill or upskill, Coursera Plus is a terrific investment. The annual subscription cost can be less expensive than paying for each course separately for people who intend to take many throughout the year.
It's important to remember that Coursera Plus does not offer all courses, though. Make sure the courses you're interested in are included in the list because some specialised programmes and degrees are omitted.
In this Coursera review, we discover Coursera Plus to be a reliable and affordable method for ongoing education and career advancement. Follow along as we continue our in-depth analysis of Coursera.
5 Reasons to Use Coursera
If, even after reading all the details about Coursera, you need more reasons to give it a go, here are 5 strongest reasons for you.
Broad Range of Courses: Coursera provides a wide choice of courses in a variety of subject areas, including business, computer science, and data analytics, as well as the arts and social sciences. For students wishing to broaden their knowledge base and pick up new abilities, it's a one-stop shop.
Partnership with Renowned Institutions: To guarantee top-notch content and current information, Coursera collaborates with eminent universities and corporations worldwide. The fact that authorities teach courses in their domains enhances the authenticity and credibility of the platform.
Flexible Learning: You may learn on Coursera at any time, from any location, and at your own speed. Due to its adaptability, it is perfect for people who must balance their educational aspirations with other obligations like employment or family duties.
Interactive and Engaging Learning Experience: A hands-on and interactive learning experience is encouraged by the inclusion of video lectures, readings, quizzes, and projects in each Coursera course. Online discussion boards promote peer engagement and teamwork in the classroom.
Valuable Credentials: You receive a Course Certificate for successfully completing a course, which you can show prospective employers or include in your professional portfolio. Your employability will increase as a result of this qualification, which attests to your newly acquired knowledge and abilities.
Is Coursera Respected? Is it Worth Your Effort?
The question "Is Coursera respected?" is one that students frequently ask. Yes, Coursera is well-regarded, as we were able to confirm in our in-depth review. Its courses have legitimacy because to its solid alliances with prestigious universities and global powerhouse corporations. Employers are aware of Coursera certificates, and many of them see them as evidence of a candidate's drive to stay current with their area.
Is Coursera now worth your time and effort? Absolutely. The main benefit of Coursera comes from its current and high-quality information. Because the courses are carefully created and instructed by industry experts, the learning content is current and interesting. The courses' interactive format, which includes video lectures, tests, and practical assignments, ensures that students learn new information and how to use it in real-world situations.
Thanks to the platform's flexibility, you can also study at your own speed, which enables you to balance your studies with other obligations. You are certain to find a course that fits your hobbies or professional objectives with the various options offered.
Therefore, Coursera is not just respectable and worth your time and effort, it is also legitimate. Continuous upskilling and learning are essential in the ever-changing employment environment, and Coursera offers a great platform for doing so. Continue reading this Coursera review as we examine the advantages and disadvantages of the platform.
Is Coursera Legit?
The answer to the question, "Is Coursera legit?" is Yes, without a doubt! Coursera is actually an authentic platform recognized by well-known universities and industry leaders. Since it started, Coursera has been on a mission to provide access to every one of the world-class education, partnering with over 200 leading universities and companies, like Stanford University and Google.
Coursera's legitimacy can also be witnessed by its user base. The statistics like it has 77 million learners, 6,000 campuses and businesses using the platform. The certificates that you obtain are recognized by many professional businesses, and having them increases the value of your CV and Linkedin profile.
If we talk about the course quality, experts from universities and top businesses develop and instruct them. This gives the confidence that the information you are getting is accurate, updated, and applicable to the current job market. Hence,if you're seeking for a reliable online learning platform to advance your abilities or explore new fields, Coursera definitely is something that you should try.
Can Coursera Courses Get You a Job?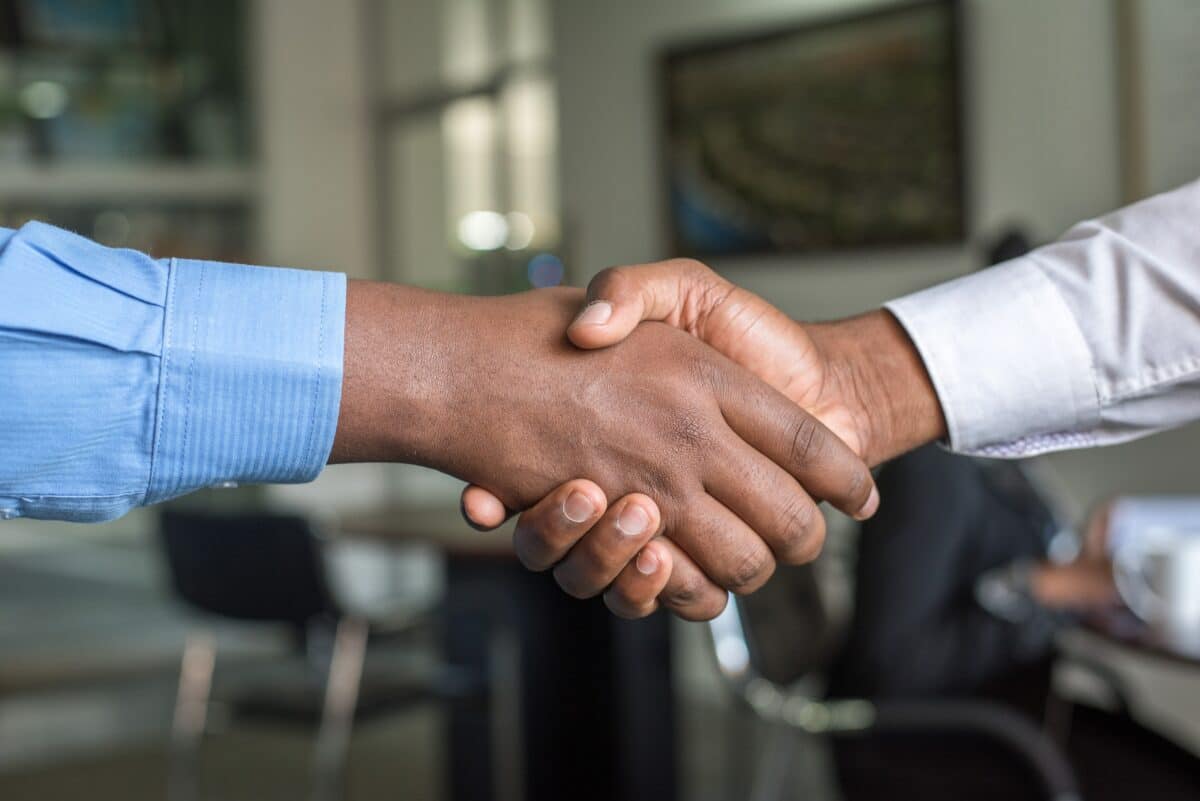 Unanimously, the response is yes! Your work prospects can be improved by taking courses on Coursera. The platform makes top-notch education available to everyone by providing a huge selection of courses from renowned universities and top businesses. It allows students to acquire industry-relevant skills, which can greatly improve their resumes. Employers value individuals who take the initiative to learn new things, and a Coursera credential might be a great indicator of your commitment and initiative.
Additionally, Coursera provides a wide range of professional certificate programmes that are especially created to prepare students for in-demand work positions. Numerous of these certifications were developed in conjunction with eminent businesses like Google and IBM, suggesting that the skills taught are specifically applicable to the sector. Your employability in the relevant field can be greatly increased by obtaining such a credential.
Although Coursera can improve your career prospects, it's crucial to remember that getting a job ultimately depends on a variety of things, including your total qualifications, work experience, interview performance, and more. In this Coursera review, we come to the conclusion that Coursera courses can be quite helpful in your job search process, giving you the necessary knowledge and abilities to stand out in a crowded job market.
Coursera Alternatives
Even if Coursera is a legitimate and well-regarded platform, it's always a good idea to take a look at alternatives for a well-rounded viewpoint. Here is a brief overview of some other online learning resources you might find interesting.
Udemy: A global marketplace for education and training exists at Udemy. It is renowned for offering a wide variety of programmes in numerous subject areas. Udemy offers courses in areas like personal development and lifestyle in addition to conventional subjects, in contrast to Coursera, which concentrates on academic and professional courses.
edX: Another reputable online education system that collaborates with elite colleges and universities is edX.
LinkedIn Learning: LinkedIn Learning, formerly known as Lynda, is especially helpful for professionals wishing to upgrade their skills.
Skillshare: Creative courses including graphic design, photography, and creative writing are the main focus of Skillshare. If you're searching for a less conventional educational setting, this is a fantastic option.
Khan Academy: A non-profit organisation that offers free online classes on a range of academic areas is Khan Academy. Because of its extensive maths and science courses, it is particularly well-liked by students in high school and colleges.
Conclusion
With this Coursera review coming to a close, we hope we were able to answer the query, "Is Coursera legit?" Not only is Coursera legitimate, but it is also widely regarded and valued by both students and companies. It delivers top-notch, current content in a variety of areas, created and presented by authorities in those fields. Anyone wishing to learn, upskill, or diversify their knowledge base would do well to choose it because of its flexibility, dynamic learning environment, and useful certificates.
Nevertheless, as we've seen in this Coursera review, there are numerous different online learning environments that you might want to take into account based on your particular learning requirements and objectives. Each of these environments has its own advantages. You have access to a huge assortment of learning possibilities, including those offered by Udemy's wide range of subject matter, edX's academic focus, LinkedIn Learning's professional skills development, Skillshare's creative courses, and Khan Academy's free academic content.
Continuous learning is essential to remaining relevant and successful in a continually altering world. This is made feasible in large part by online learning environments like Coursera that let you study at your own pace and according to your own schedule. Why then wait? Begin your educational journey right away!