Is Udemy worth it? Should you invest your time and money?
If you are hunting for affordable, flexible, and comprehensive online courses and stumbled upon Udemy in your search and now find yourself pondering these questions, well, we're here to help you!
Given the platform's overwhelming popularity, thousands of learners grapple with these questions daily and are left stuck thinking.
There is a vast ocean of knowledge; only some drops can be valuable. Making a sound decision before investing your time and money is important because you definitely want to avoid getting yourself into murky waters.
No worries because we are here to help you with a complete Udemy courses review and present 10 powerful pros and cons. The results will help you to make the right choice for yourself. So dive in!
Will it turn out to be the treasure trove of wisdom it promises, or just another shipwreck at the bottom of the e-learning sea? Let's find out!
What is Udemy?
Udemy is a popular online learning platform that offers various courses, both paid and free, on various subjects. From Business to Art, Technology to Lifestyle, Udemy offers over 213,000 courses in multiple languages, making it a go-to destination for learners worldwide.
Students can enroll in these courses and access the learning materials through Udemy's website or mobile app. The courses are typically presented in video format, and students can learn at their own pace, allowing for a flexible and self-paced learning experience.
So, that's Udemy in a nutshell. But the questions still remain: Is Udemy worth it? Are the Udemy courses worth it? Let's dive deeper and unveil the answers!
What Type of Courses Does Udemy Offer?
Before we answer 'Is Udemy worth it?', let's see what the platform offers.
Udemy offers various courses covering almost every subject and skill you can imagine. Whether you're a programmer, designer, writer, video editor, business person, or artist, Udemy has got you covered! You'll most likely find a course that suits your needs on Udemy and enhances your skills.
On Udemy, you can find paid and free courses, allowing learners to choose courses that fit their budget and learning preferences. Learn more about Udemy course access, payment, and refund policies here.
Paid Courses:
The majority of courses on Udemy are paid courses. Instructors set their course prices, which vary widely based on content, instructor expertise, course duration, and demand for the topic. Udemy often runs promotions and discounts, so you can often find courses at significantly reduced prices.
Free Courses:
Udemy also offers a selection of free courses across various topics. These courses are accessible to anyone without any cost. Free courses allow learners to explore new subjects without any financial commitment. They are an excellent option for those who want to test the waters before investing in paid courses.
Types of Courses:
Technology: Ranging from basic computer literacy to intricate programming languages, data science, Artificial Intelligence (AI), Machine Learning (ML), cyber security, and blockchain.
Business: Covering areas like entrepreneurship, finance, online marketing, sales, project management, and leadership.
Arts and Music: Including courses in drawing, painting, music theory, guitar, piano, and photography.
Personal Development: Offering courses in personal productivity, leadership, communication skills, and personal transformation.
Health and Fitness: Encompassing various topics like yoga, nutrition, meditation, and dieting.
Each course has lifetime access, allowing learners to make the most of it and pace their learning. This makes Udemy a flexible platform to learn and grow.
But does this flexibility and range of courses make Udemy worth it? The question still remains, are Udemy courses worth it? Let's evaluate further!
Why Should You Invest in Udemy Courses?
Now, let's answer the question, 'Are Udemy courses worth it?'. Investing in Udemy courses could be an intelligent choice for a variety of reasons. Here's why:
Wide Range of Course Selection: With a variety of over 213,000 courses, you're likely to find a course that aligns with your interests, career goals, or personal development aspirations.
Affordability: Udemy often runs massive sales, bringing the cost of many courses down. This makes it an ideal platform for budget-conscious learners aiming to acquire new skills without hefty tuition fees.
Flexibility: Udemy's self-paced model means you can learn at a pace that suits you. With lifetime access to courses, you can revisit the material at any time, making it perfect for both quick learners and those needing a little more time.
Expert Instructors: Many Udemy instructors are professionals in their field, bringing practical knowledge and real-world insights into the course content.
Practical Learning: Udemy courses often emphasize practical skills over theoretical knowledge, which can be especially useful for those looking to acquire industry-relevant skills that lead to tangible results.
Investing in Udemy courses not only expands your knowledge but also enhances your skill set and empowers you to achieve your personal and professional goals. It's an investment in continuous learning and self-improvement, offering a pathway to success in various aspects of life.
How Can You Get the Most Out of the Udemy Courses?
It is not all about 'Is Udemy worth it?' or finding the right course; the real deal is, making the most out of it!
Even if Udemy gives you lifetime access, you must still prepare and apply these strategies to save time and money.
Here's how you can make the most out of your Udemy experience:
Do your due diligence: Before purchasing a course, make sure to research and ensure thoroughly that t you're investing in a course that meets your learning requirements.
Engage with the course community: It is good to communicate with fellow learners and enhance your knowledge. Engage in the Q&A section and learn about new approaches and thoughts.
Apply what you learn: The best way to reinforce your knowledge is by applying it. Use your new skills in real-world scenarios whenever possible.
Utilize the course resources: Most courses come with additional resources like articles, eBooks, and quizzes. Make sure to use these resources to supplement your learning.
By following these strategies, you can definitely maximize your learning and make the most out of the platform.

To answer the question, "Is Udemy worth it?", let's weigh the pros and cons of the platform.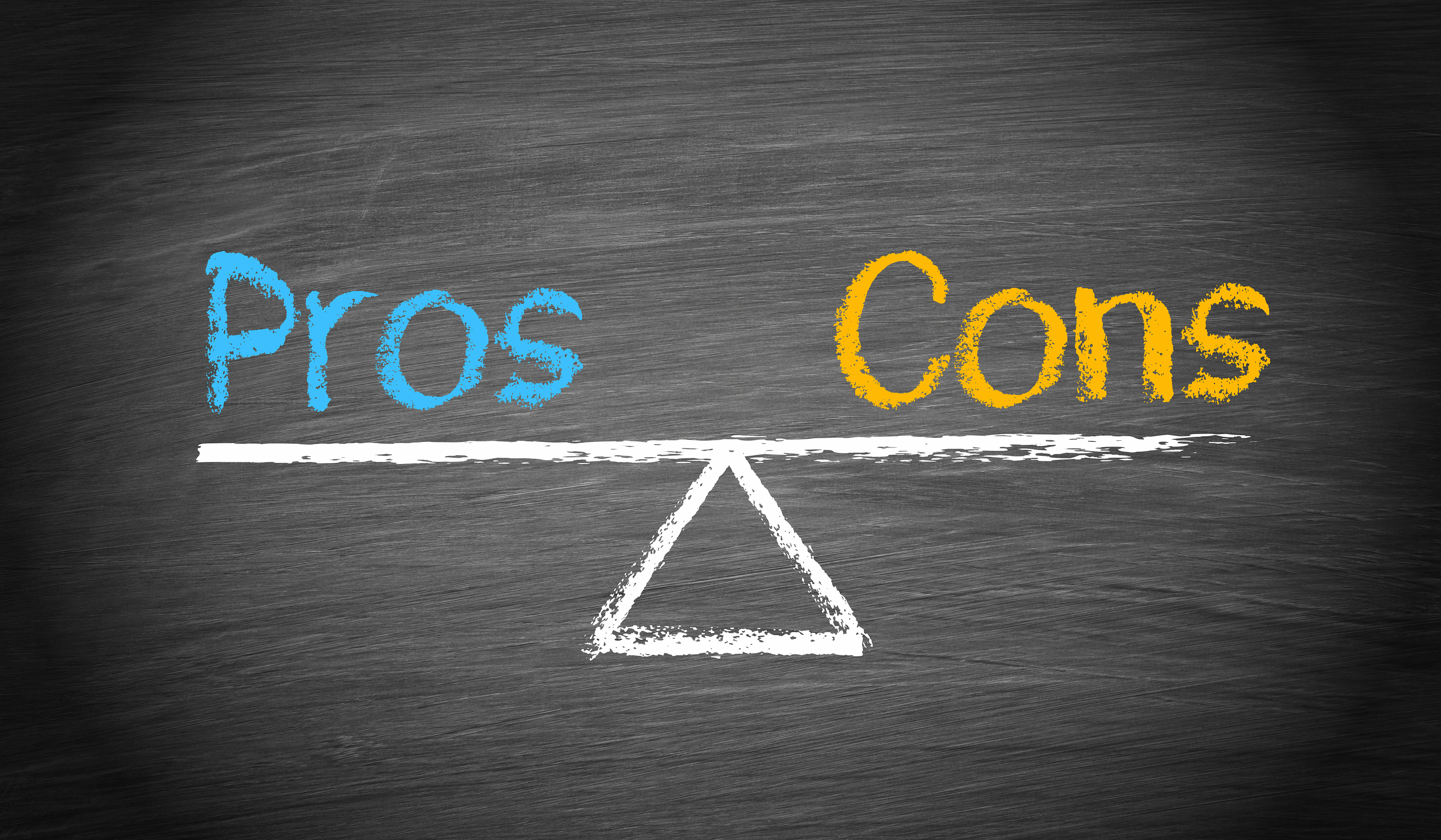 10 Pros of Udemy Courses:
Extensive Library With Variety of Courses: Udemy offers a variety of courses, more than 213,000 courses, covering virtually every subject and skill imaginable.
Courses by Professional Instructors: Udemy courses are taught by industry professionals, experts, and experienced educators. Learning from knowledgeable instructors ensures high-quality content and valuable insights.
Great Experience with Tailored Dashboard: The platform provides a personalized dashboard tailored to your interests, helping you discover courses relevant to your learning journey.
Lifetime Access to Courses: Once enrolled, you get lifetime access to the course materials.
Frequent Sales on Courses: Udemy is known for its frequent sales, with many high-quality courses often available at significant discounts.
Subtitles and Transcripts: Most courses offer subtitles in multiple languages and full transcripts, making them accessible to a global audience.
Mobile Learning: With a user-friendly mobile app, Udemy facilitates learning on the go.
Instructor-Learner Interaction: The platform provides a Q&A section for each course, where learners can ask questions and interact with instructors.
Diverse Learning Formats: Udemy courses come in various formats, including video lectures, quizzes, assignments, and downloadable resources. This diversity ensures an engaging and interactive learning experience.
User Reviews and Ratings: Udemy provides user reviews and ratings for each course, allowing you to make informed decisions about course quality and relevance before enrolling.
10 Cons of Udemy Courses:
Course Quality May Vary: Due to Udemy's open-market model, the quality of courses can vary greatly.
Courses Are Not Accredited: Udemy courses are not accredited, and thus, they do not offer formal academic or professional credentials.
Lack of Personalized Feedback: As courses are pre-recorded, there's a limited opportunity for real-time interaction or personalized feedback from instructors.
Paid Content in Free Courses: Some free courses on Udemy have limited content available for free, with additional paid content offered separately. This upselling approach may leave the learners frustrated.
Inconsistent Teaching Methods: Since anyone can become an instructor on Udemy, there can be a lack of standardization in teaching methods.
Refund Policies Vary: Udemy's refund policies are set by individual instructors, meaning refund terms vary between courses. This lack of standardization may lead to inconsistent refund experiences for learners.
Limited Course Updates: Some courses may not be regularly updated to reflect the latest changes or advancements in their respective fields.
Overwhelming Course Choices: With thousands of courses available, selecting the most suitable one can be challenging for learners.
No Course Completion Deadlines: While the self-paced nature of Udemy courses can be a pro, the lack of strict deadlines might lead to procrastination for some learners.
Limited Interactivity in Some Subjects: Certain subjects, such as coding or hands-on technical skills, may require more interactive learning environments, which may be less achievable in pre-recorded video formats.
Final Verdict: Is Udemy Worth It?
Tthe question is not just 'Is Udemy worth it?' or 'Are the Udemy courses worth it?' it completely depends on individual preferences and learning goals. The platform offers a vast library of courses taught by expert instructors, making it accessible and affordable for learners.
Udemy provides valuable opportunities for personal and professional development for everyone. Thus, this is what contributes to the growing success of the platform. However, its lack of course accreditation, inconsistent quality, and absence of personalized feedback are significant drawbacks to consider.
So, is Udemy worth it? If you're a self-motivated learner seeking to expand your knowledge, Udemy is a worthwhile investment. But for those seeking formal accreditation or structured educational programs, traditional institutions or other online platforms may be more suitable.
In the end, the worth of Udemy is subjective, primarily based on an individual's learning goals, preferences, and the effort they put into the courses.
---
Frequent Asked Questions
Are Udemy courses worth putting on your resume?
Udemy courses can be beneficial to include on your resume, as they showcase your new skills and give proof of your expanded knowledge base. These certificates can be added to your resume or LinkedIn profile too.
However, it's important to note that Udemy certificates are not equivalent to academic qualifications and should not be included in the educational section of your resume. Their value primarily depends on their relevance to the job you're applying for.
Recruiters may not view them at the same level as traditional degrees, but they do indicate continuous learning, which is a valuable trait in many industries.
Is the Udemy Digital Marketing course worth it?
Whether a Udemy digital marketing course is worth it depends on its relevance to your career goals and the course's quality. Look for courses taught by experienced instructors with positive reviews covering various digital marketing topics. Check for hands-on exercises and practical examples to apply your learning effectively.
Is the Udemy Excel course worth it?
The worthiness of a Udemy Excel course depends on its relevance to your learning needs and career objectives. Look for courses with positive reviews and experienced instructors covering the Excel topics you want to learn. Practical exercises and real-world examples can enhance your Excel skills.
Completion certificates can add credibility to your proficiency. Udemy's affordability and discounts make it accessible for learners on different budgets. Ensure to research course content and reviews to make an informed decision on whether a Udemy Excel course is worth it for you.
Is the Udemy Data Science course worth it?
The Udemy Data Science course, particularly the "Complete Data Science Bootcamp," comes highly recommended by multiple sources. It is rated as one of the platform's bestsellers. Many learners and experts affirm that the course provides valuable knowledge, making the certificate worth it.
The course is praised for its comprehensive content, including mathematics, statistics, Python, advanced statistics in Python, machine, and deep learning.
Moreover, Udemy frequently offers discounts, making this course an affordable option for many. For beginners, Udemy also offers a complete Python and Data Science Course, which includes practical projects.